It's been so long since my last proper blog post. In January this year, I had the opportunity to be part of a trip to Windy Station, near the township of Quiridni thanks to a friend who organised the overnight visit with the manager.

So on Saturday morning, nice and early we met up with everyone, 5 of us all together, somehow we managed to squeeze all our camera junk and tripods into my friends 4×4 and drove 5 hours north-west from Sydney.
When we arrived and stepped out of the nicely air-conditioned car, we could really feel the heat of Australias harsh sun. We had sunny, 37 degrees, but it might as well been 40. First things first. We checked out the sunflower fields, 2 of them. Both fields look quite sad, due to the extreme temperatures. But as we were driving around the sunflowers we saw a beautiful looking pinto coloured horse next to a windmill.
What a great photo opportunity! Of course with 40 degrees and flies flying around your face constantly I was in a bit of slow motion 🙂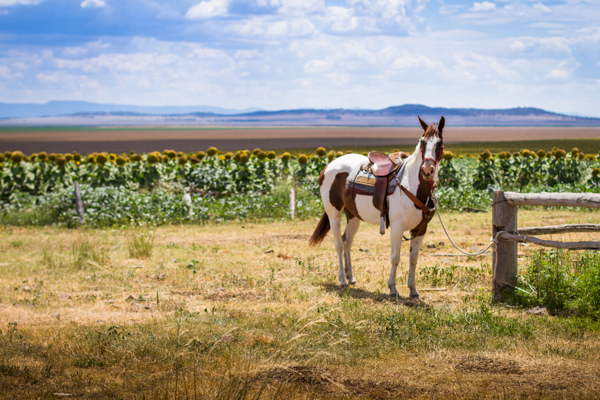 After a few minutes this cowboy turns up on his ute with 5 australian kelpie dogs at the back of the ute….? 😀 I must say I wasn't really talking to him, as I was way too distracted with his 5 very friendly and cute dogs 🙂 This was pretty cool. The guys asked him to pose for us on his horse, so he did….what a nice bloke.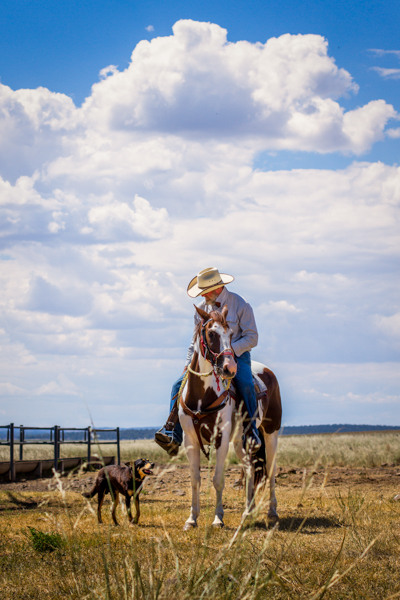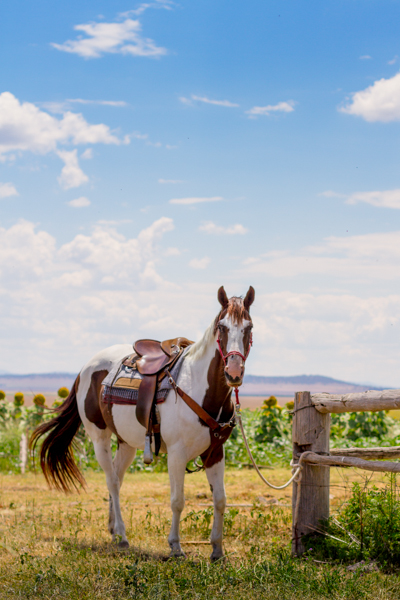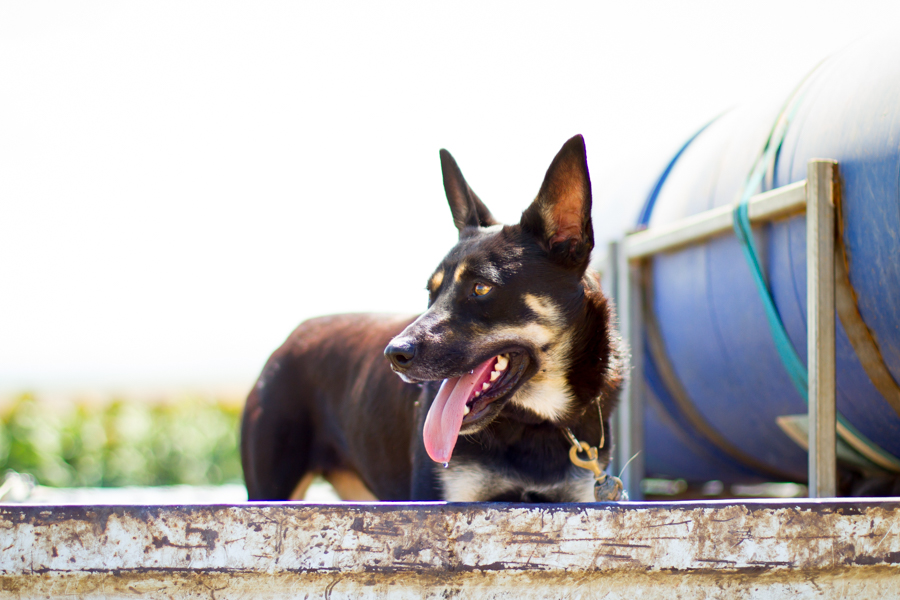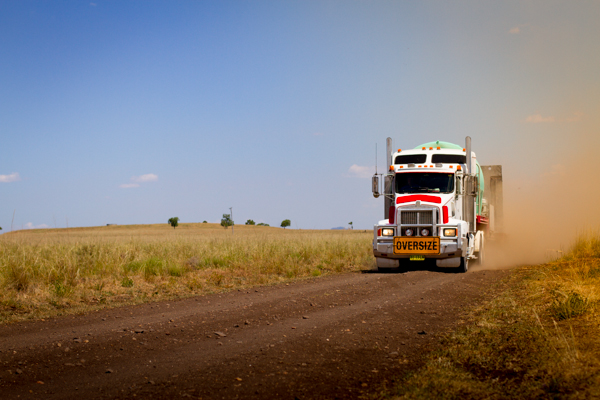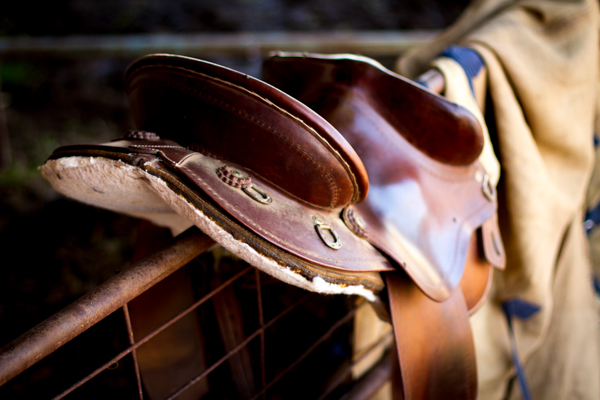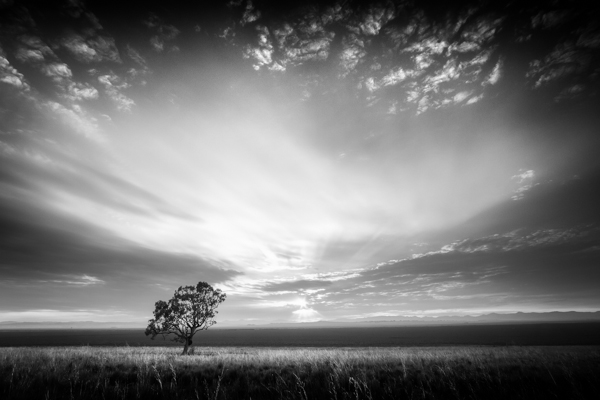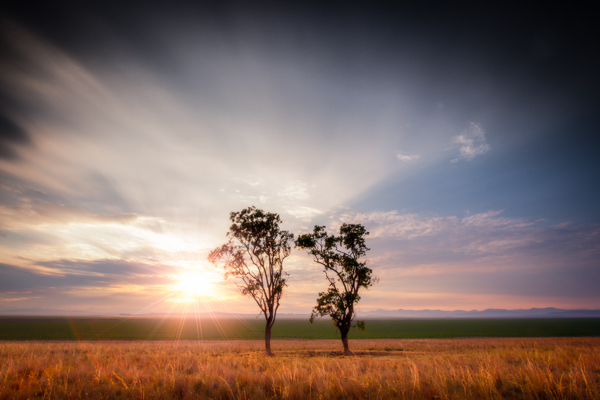 This is from sunrise the next morning on the property, I was originally shooting an old barn, but the clouds and the light weren't that good for most of the morning for me, so after the sun came up I did a little bit of tree hugging, hehe.
We had a look at this awesome sheep shearing barn, which is no longer in service, but no doubt is packed with rich Australian history.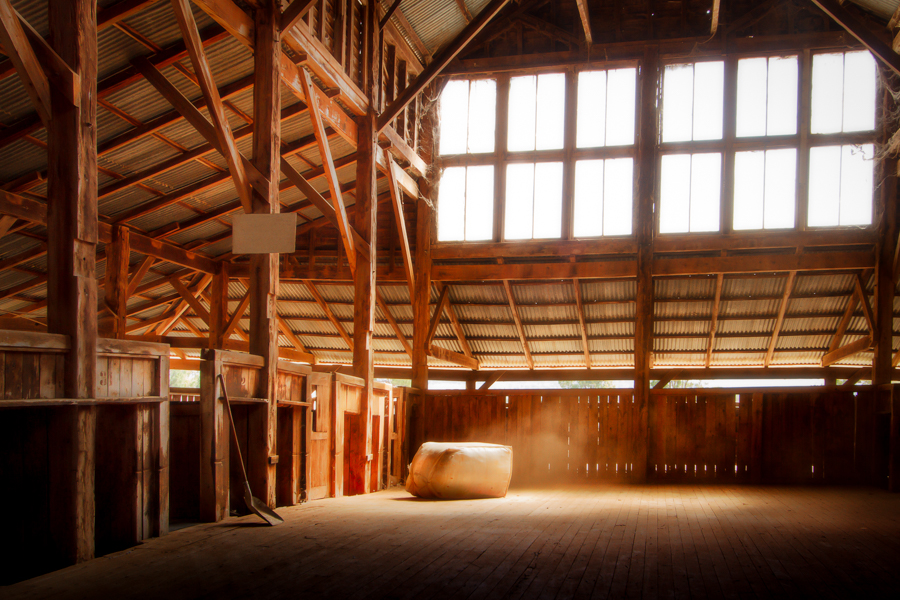 For sunset we came to this barn, which was used on a set of the superman returns movie, which was pretty cool! I really enjoyed this location, didn't even see any snakes which was a bonus 🙂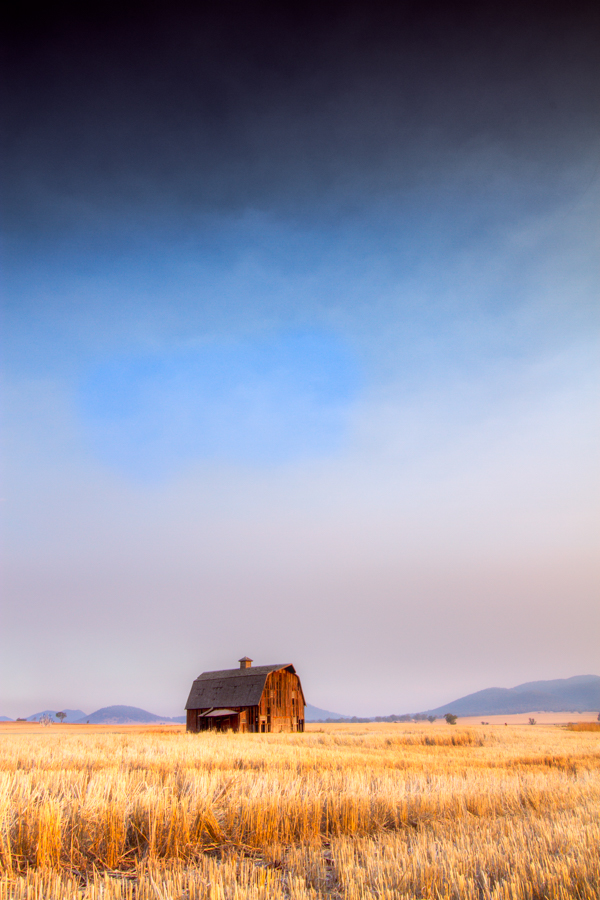 I had a lot of fun, so Thank you Ray, Bruce, Ian & Steve.
Cheers All, I will write more blog posts in 2014 I promise ,-) Peace
Comments
comments