I am really starting to get into bringing different props into seascapes, it's good fun and something different to experiment with, so far so good. I hope I can continue with this theme for a little while, at least till I run out of ideas! 🙂
A big thank you to Steve Arnold  for taking such a wonderful shot of me in action and letting me use it (photo above)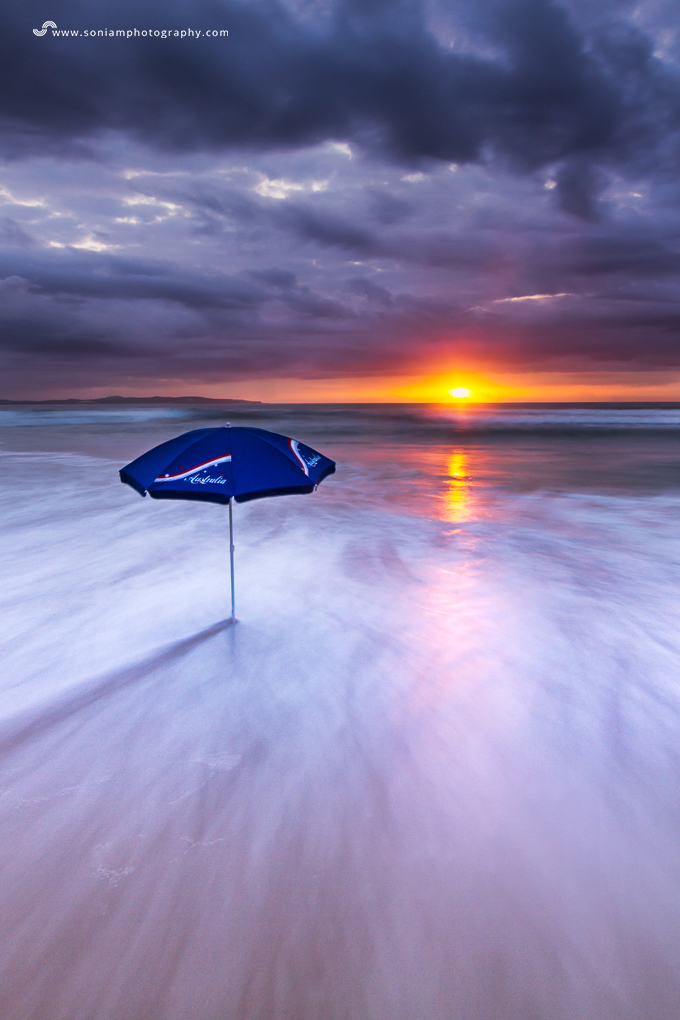 I thought this beach umbrella would be a great thing to use to give it a little bit more of an Aussie look and feel.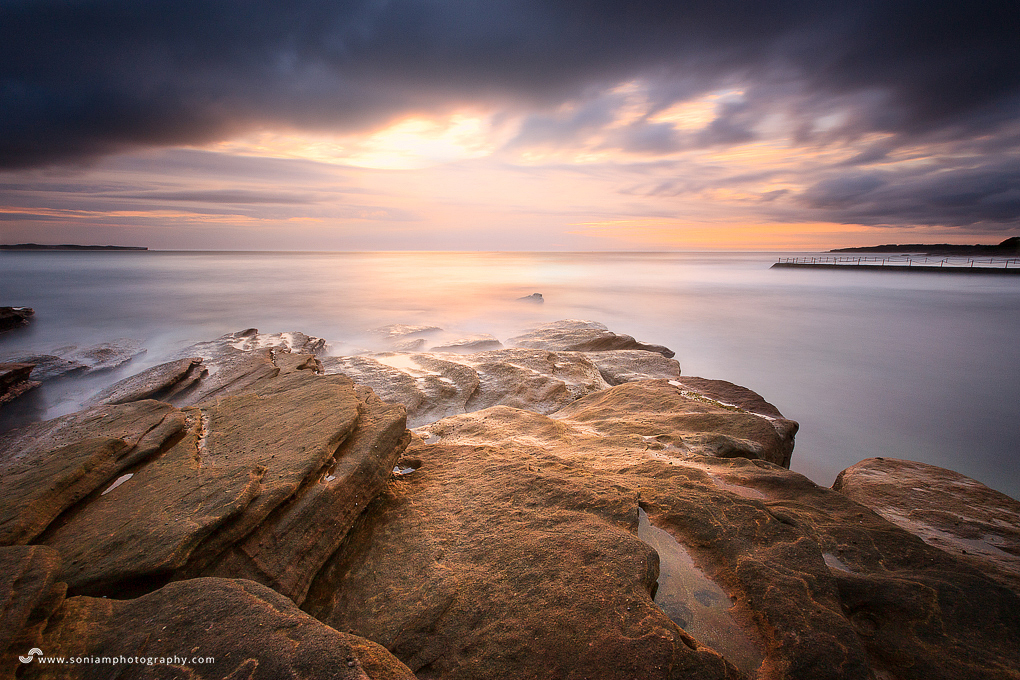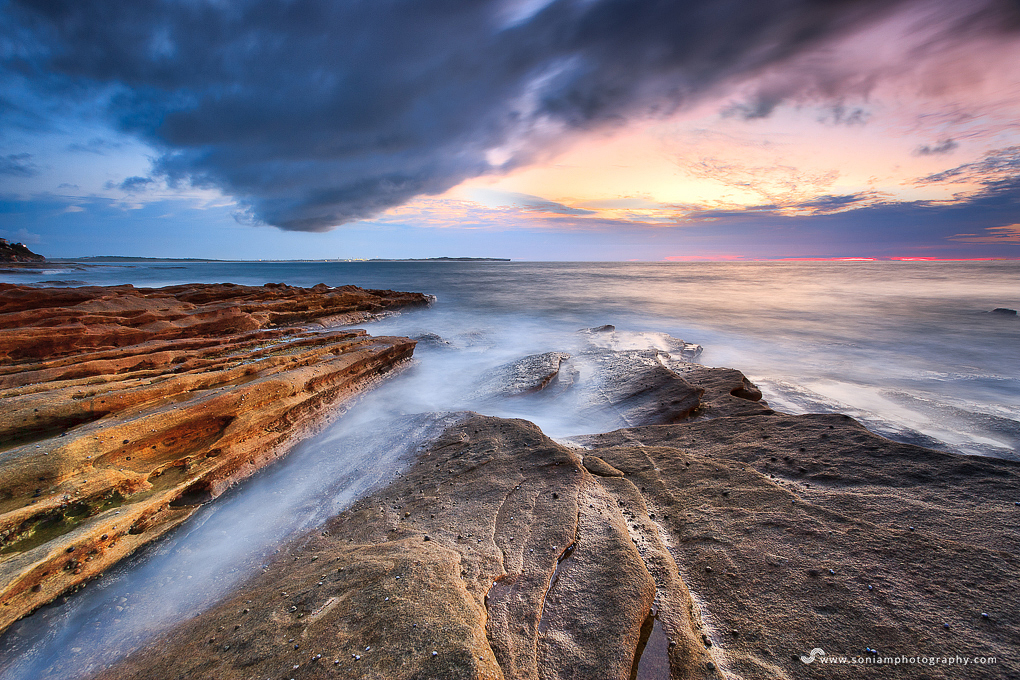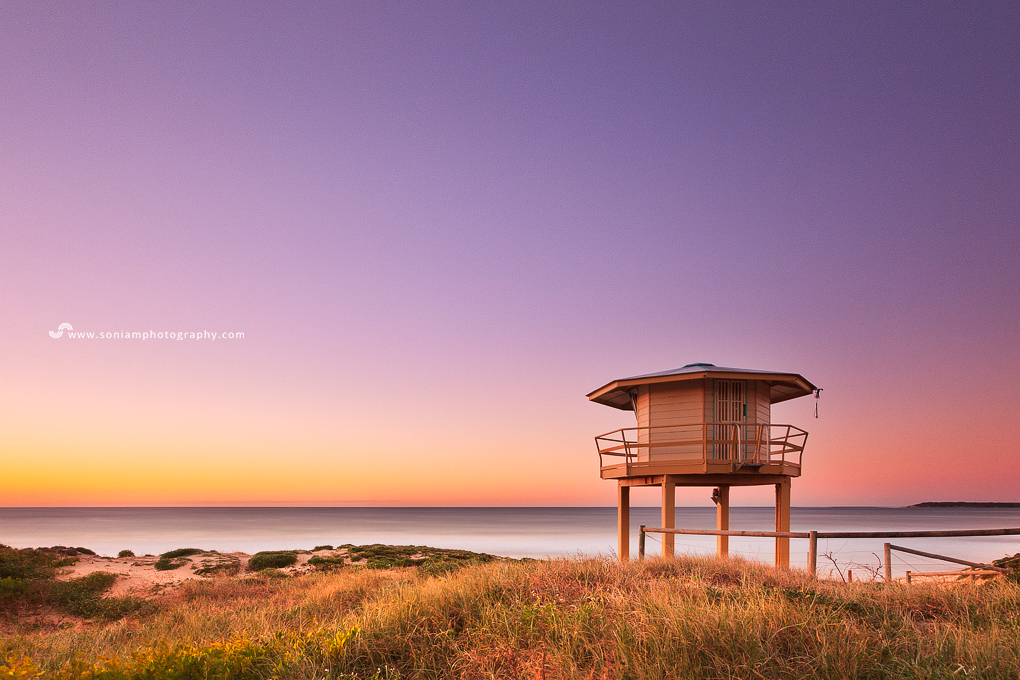 I had my eyes on this lifeguard tower for quite a while now. This was a cold winters morning.
Canon EOS 450D | EF-S 10-22mm | F8, ISO400, 15mm, 64sec
B+W 1000ND filter (big stopper)
SUNRISE TIP OF THE DAY: COME EARLY & STAY LATE
Come early – Dont forget you need to give yourself enough time to get to your location, park, walk to your spot you want to shoot from , set your camera up and be ready to shoot at least 30 minutes before the sun pokes from behind the horizon (you can come even earlier).
---
Stay late – Dont pack your stuff away as soon as all the pretty color vanishes, stay longer and shoot the glorious golden morning light. There are 2 golden hours in the day  – one is 1 hour after sunrise and 2nd one 1 hour before sunset.
Comments
comments