Lake Illawarra is a large coastal lagoon located in the city of Wollongong about 100km south of Sydney, New South Wales, Australia.
I visited this lovely lake couple of weeks ago for the first time at sunset and loved it, so I planned to come back again soon, but this time for a sunrise.
Let's go through my quick preparation process I do one day before any shoot I am planning. Firsly I used the TPE – The Photographe's Ephemeris to put myself in the best position looking towards the east coast to give myself a good chance to see the sun rising. I checked the weather forecast (we had possible thunderstorms for the afternoon, so that was a thumbs up for a lot of nice clouds and colorful sunrise).

After I got my lens cleaned, battery recharged and camera bag ready I did a little bit of a research I knew exactly when, where and what I was doing – I didnt need to do much research as I visited this place before so I had a rough idea of the area.
I like to get ready and organized as it saves me a lot of time and panic in the morning.
It was an early start woke up at 4am, leaving the house by 4.20am. I needed to get to the lake for the first light at 5.30am that is half an hour before sunrise. That's when the most beautiful colours can appear and this morning the sunrise really did not dissapoint.
This was one of the most beautiful sunrises I have ever witnessed.
For this particular morning I took a couple of my favorite cuddly toys with me to use in the sunrise and I was pretty pleased with the results.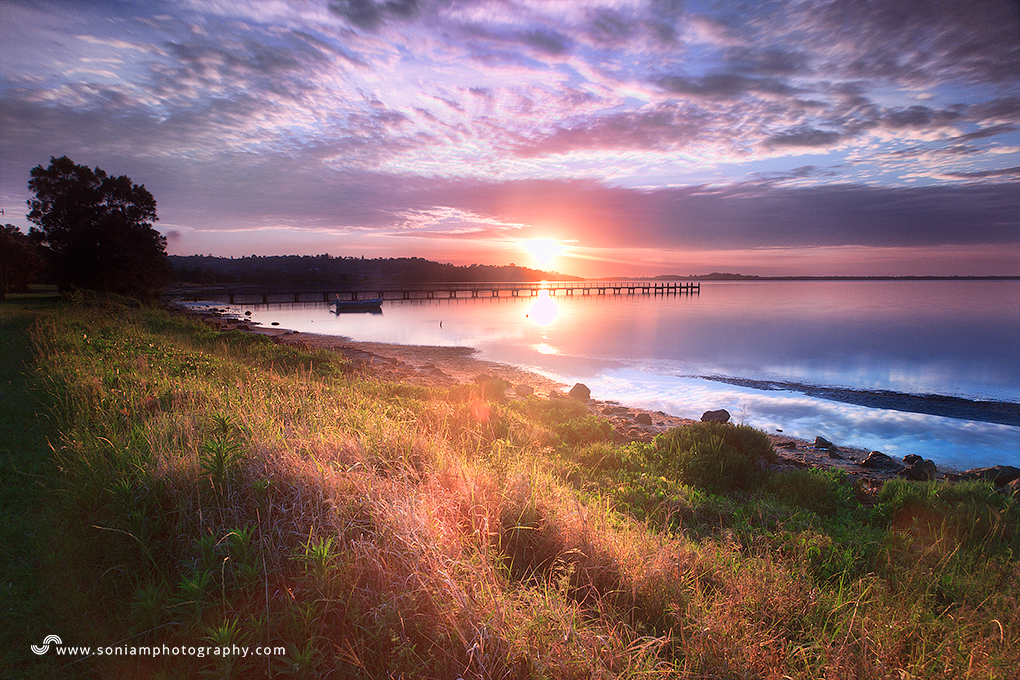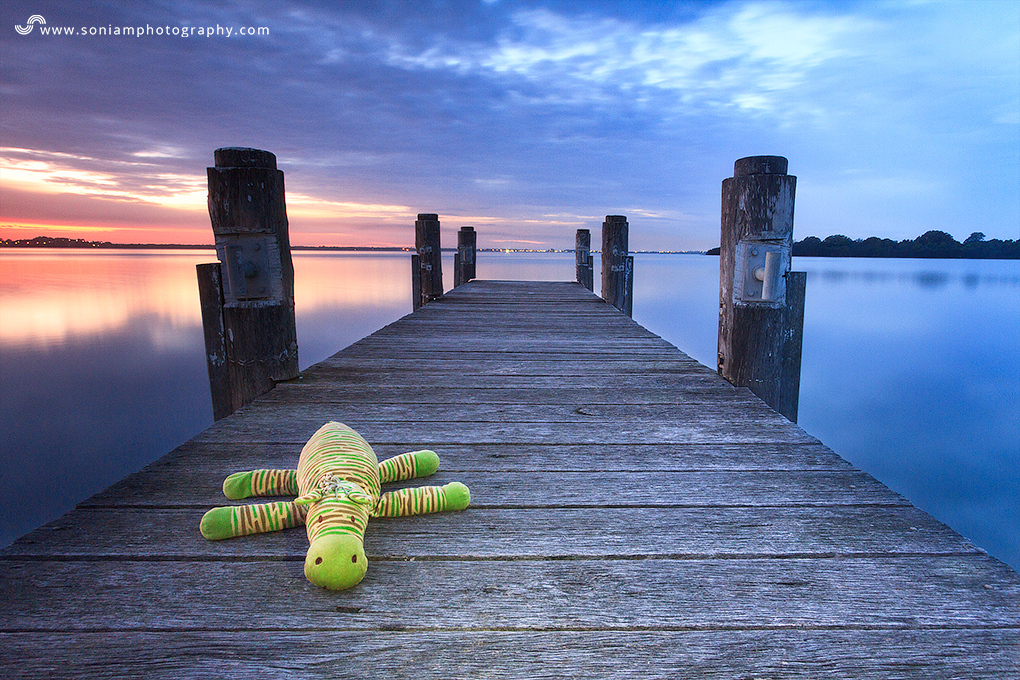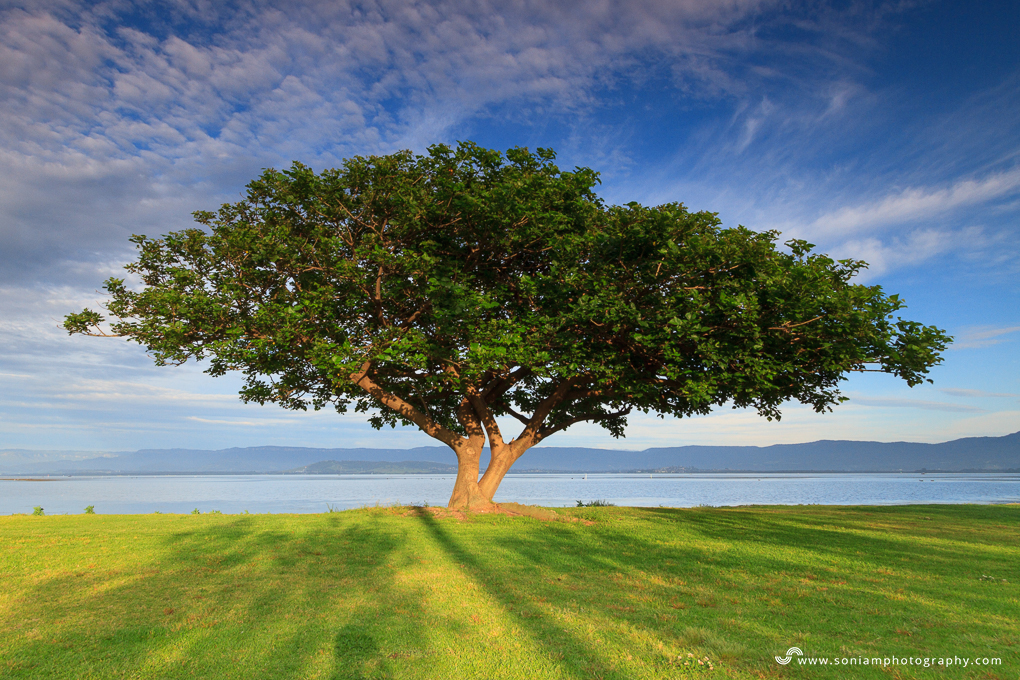 5 Tips To Take Better landscape Photographs:
1. Wake up early! – The strongest colours are 30-15 minutes before the sun rises
2. Stay late – Just when you think the sunset is over, stay extra 5-10minutes, I noticed the sunset likes to play tricks on us.
3. Do a quick research on the internet about your location – any specific subjects you want to shoot….how easy it is to get there, does the tide matter…
4. Check the weather forecast – your best chance to see a colorful sunrise/sunset is with clouds.
5. Check where the sun is going to be coming up – you dont want to be facing 180 degrees away from it.
Comments
comments