Steve and I drove down the coast to Wollongong this morning for the sunrise, we woke up nice and early of course 5am and we were out of the house by 5.15 …haha 🙂 (no wasting time with breakfast or a shower).
We both wanted to try different compositions so while I stayed at the Old Breakwater lighthouse at North Wolllongong, Steve stayed at the newer Head lighthouse on the hill.
I knew what composition I wanted excactly but I wasn't sure what kind of obstacles would be in my way. Thank goodness I bought that torch a couple of months ago for situations like this one: Pitch black unsealed gravel and rocky pathway. My heart jumped couple of times as I was walking to the end of the breakwater, searching for any kind of movement and making as much noise as I could so any critters would run away….haha….I know its silly, but thats me!
When I got to the end I had to find a flat boulder and climb up on top to get my composition.
I was really pleased with this sunrise, the sky just went on fire and the massive waves and rough sea was splashing over the wall next to my lighthouse, creating cascades.
I had my 10-22 EF-S lens on, but was zoomed in nearly all the way to max and my 0.9 cokin grad filter. Only the 2nd shot in this series is taken with a 50mm EF f1.8 lens and 0.9 grad filter. For the last shot I used different filter – b+w nd1000. I love to use the nd1000 specialy for the purpose of converting color into black and white image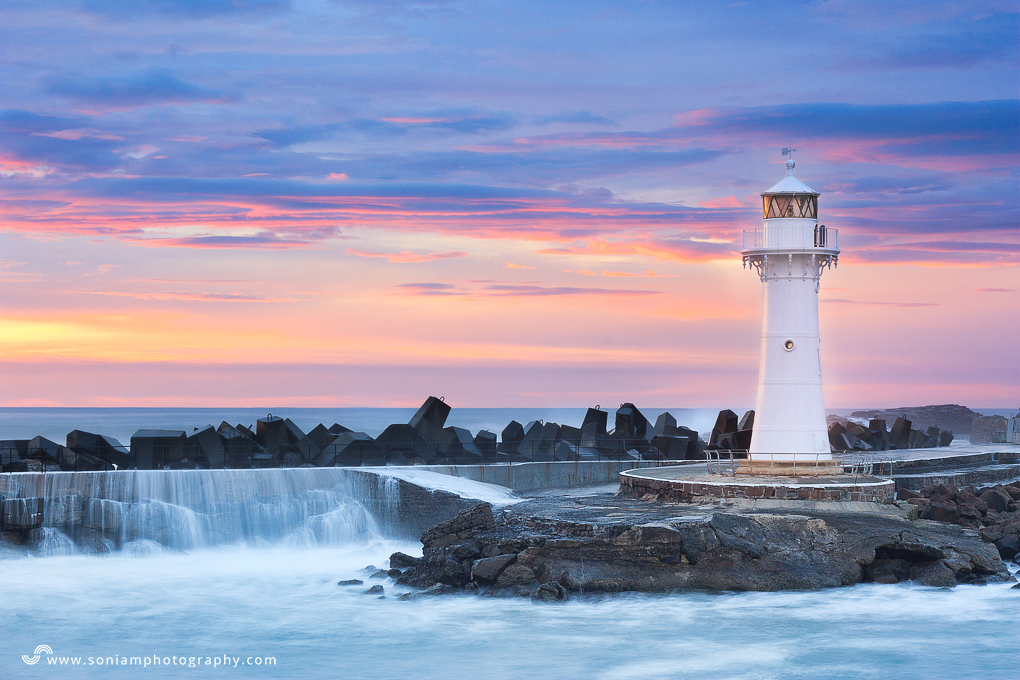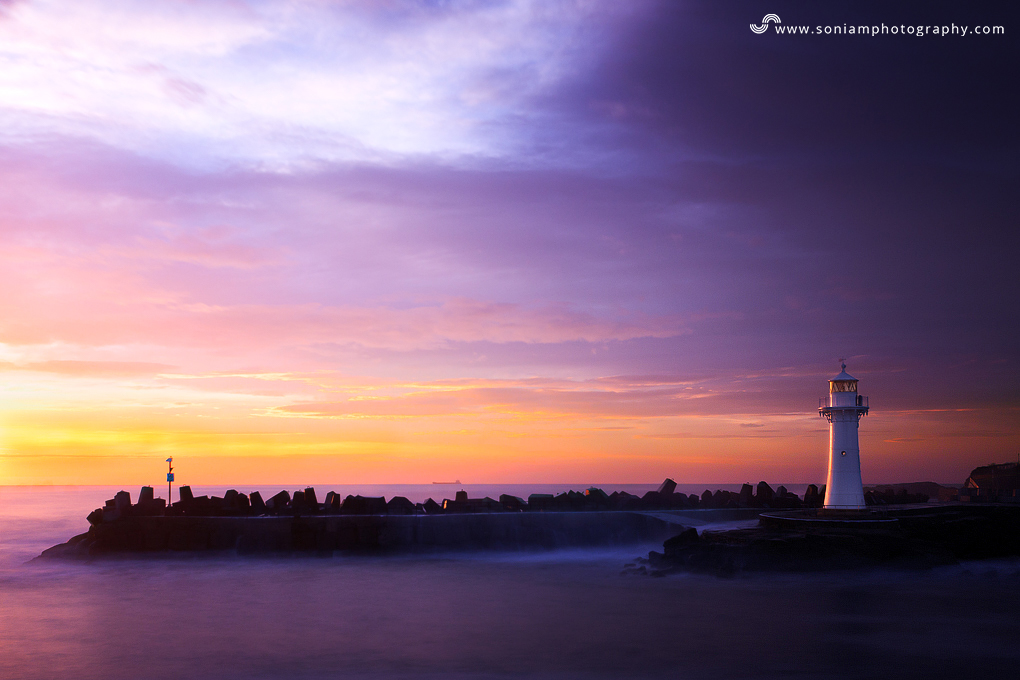 Comments
comments